Terrell Wayne "Milk Truck" Vanderslice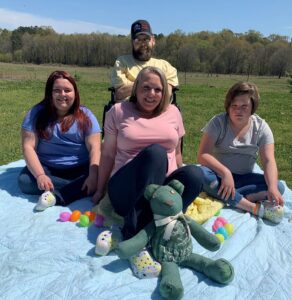 Terrell Wayne "Milk Truck" Vanderslice
February 10, 1976 – May 13, 2021
Terrell Wayne "Milk Truck" Vanderslice, age 45, passed away
Thursday, May 13, 2021. A memorial service is not scheduled at this time.
He is preceded in death by his parents, Bobby Wayne and Melba Jean Vanderslice.
He is survived by his loving wife, Jaclyn Vanderslice of Wilsonville, AL; daughters, Kaleigh "Toot" Vanderslice, and Kyleigh "Sister" Vanderslice both of Montevallo, AL; sister, Mary Anita Vanderslice of
Alabaster, AL; stepsons, Dakota Jacob Patterson and Joseph Keith Patterson both of Linden, AL; stepdaughter, Kaylee Lyn Patterson of Wilsonville, AL; and tons of close friends & family. Terrell will be greatly missed by everyone who knew him.