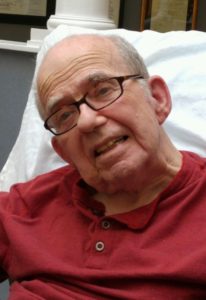 March 23, 1943 – October 30, 2018
Shelton Lynn Price of Jemison, Alabama passed away at the age of 75 on Tuesday, October 30, 2018, after a 15 year battle with Parkinson's.  His brave spirit marked that time with customary determination, grace, and well-known humor.
After attending the University of Alabama where he met his wife, Donna, Shelton was commissioned into the U.S. Air Force.  After serving in the Air Force, he enlisted in the Army from where he retired as a Major.  Shelton retired from the Department of Defense/PEMCO as a metallurgist aerospace engineer after 20 years.  He also taught classes.
Shelton will be lovingly remembered by his wife of 52 years, Donna Price; his daughter, Victoria Lynn Price; his son, William Morris Price (Robin Hilyer); brother-in-law, Dr. Leon Newman (Brenda); and a host of nieces and nephews who fondly called him Unka.
Shelton was preceded in death by his father, Govers M. Price; his mother, Willie L. Price; and an infant sister, Sandra.
A memorial service will be held Tuesday, November 6, 2018 at 6:00 p.m. at Charter Funeral Home in Calera, Alabama, with Rev. Ken Daniel officiating.  Family and friends may visit one hour prior to the service.  A private military service with honors will be held Thursday, November 8 at the Alabama National Cemetery in Montevallo, Alabama.
The family requests that donations be made to the charity of your choice in lieu of flowers or tributes.