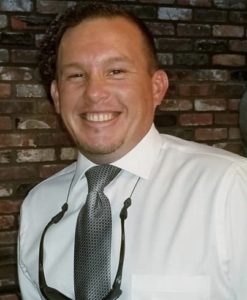 Robert Allen McClain was born July 24, 1979 to Jim & Bonnie McClain.  Robert was married for 20 years to his high school love, Holli McClain.  Together, they had 3 beautiful children, Madison, Cole and Natalie.  He was also raising his niece, Taylynn, like his own child.
Robert loved sports and some of his best times were spent on a baseball field, coaching his son, Cole.  He also loved to be in a deer stand with his children, or on a boat with his family and friends.  Robert enjoyed working and traveling with his daddy.  He was also a die-hard BAMA fan.  He loved watching Alabama football.
Robert had 3 brothers, Cory, Jamie and Colby.  He also had 2 cousins that were like his siblings, Cherish Grissom and Ricky McClain, whom he loved spending time with.
Robert Allen McClain was loved by so many and no one loved their family more than he loved his.  He will be heart-breakingly missed and loved by everyone he leaves behind.
Visitation will be held on Saturday, August 31, 2019 from 9:30 – 11:00 a.m. followed immediately by a funeral service, both held in the chapel of Charter Funeral Home.  Burial will be in the cemetery of First Presbyterian Church of Alabaster.