Pamella Ann Smith Ban "Sunshine"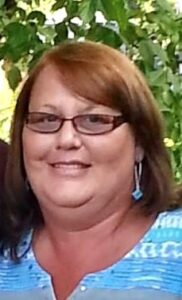 Pamella Ann Smith Ban "Sunshine" was born in Fort Knox, Kentucky on June 6th, 1963 to her late parents, Eileen Dehning and Donovan Smith.
Pam, as she was called by all of those who knew and loved her, leaves behind her devoted husband, Jeffrey Ban, along with their two children, Justin Ban (Anna) and Kristin Otts (Joshua). She was also a wonderful grandmother to, Grayson Otts.
Pam was the only sister to her four brothers, Donnie, Eddie, Kennan and Chad, all of which have been close, especially after her return to Alabama.
Pam was a devoted friend and an even more devoted Christian. Pam's life was a kind Christian helper as she was always lending a hand or ear to those who needed her most.
Relatives and friends of the family are invited to attend memorial service on Saturday, February 27, 2021 at 1:30 p.m. in the chapel of Charter Funeral Home, 2521 US-31, Alabaster 35007. A time for gathering will follow after her service. In lieu of flowers, the family ask that donations go to the American Cancer Society in Pam's name.
The family would like to thank Teya Montgomery and Southeast Hospice while caring for Pam and to Charter Funeral Home for being so diligently.