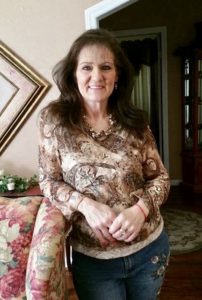 Linda Lou McGowan
June 15, 1956 ~ June 26, 2018
Linda McGowan, age 62, of Montevallo, Alabama passed away on Tuesday, June 26, 2018.
    She loved all kids and children. She loved for her house to be full of children every afternoon after school. Even though she only had two biological daughters and one step daughter, she had endless children that called her mom or nana. She took in multiple children when they had no one else or anywhere else to go.
     Linda was preceded in death by her parents, Mr. Joseph Leonard & Mrs. Louise Huckabee Hammett; and her birth mother, Elaine Turner.
   She is survived by her husband, Thomas Lee McGowan; daughters, Christina Allen (Rico), Stephanie Duchene (Ernie), Megan Bell (Bobby) and Caitlyn Pierce; granddaughters, Angelina, Lexi and Katlyn; and grandson, Mason .
   A Visitation will be held on Friday, June 29, 2018 from 6:00 p.m. to 8:00 p.m. in the chapel of Charter Funeral Home. A Funeral Service will be held at 11:00 a.m. on Saturday, June 30, 2018 also in the chapel of the funeral home. Ministers Brother Ray Smith and Brother Ken Blankenship are officiating. Burial will be in Shelby Memory Gardens, Calera Alabama.