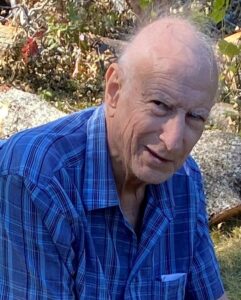 Larry Funchess Wright of Birmingham, passed away on
October 5, 2020 at the age of 76.
Larry was born November 14, 1943 to father, Preston Lawrence Wright and
mother Winifred Catherine Funchess Wright, who both preceded him.
Larry was an avid outdoorsman who loved bird watching and forestry. He especially loved looking for the rare endangered Ivory Billed Woodpecker. Growing up, he was awarded the prestigious Eagle Scout Award in the Boy Scouts. Larry graduated from Auburn University and received his Bachelor degree …degree in wood technology. He loved his job timber cruising and marking until he retired from Resource Management Service. In the course of his career he traveled all over the southeast and beyond for his job. Larry will be dearly missed by family, friends, and colleagues.
Larry is survived by his brother, Thomas O. Wright (Susse), sister, Virginia Wright Spisak (David), niece, Beverly Ann Spisak Corrigan (Preston), great-nephew, Jason Tiberus Corrigan, and great-niece, Evelyn Rae Corrigan.