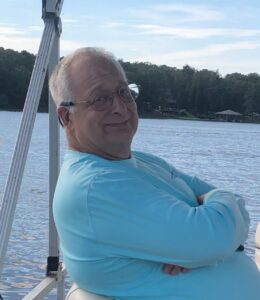 Kevin Fredrick White, age 64, of Shelby, Alabama, but formerly Alabaster, passed away on Friday, July 30, 2021 surrounded by his family.
He was born in Minnesota on June 30, 1957 to Kenneth and Zelma White. Kevin is preceded by his father, Kenneth.
Kevin is survived by his wife of 40 years, Sue; daughters, Jennifer White Cottingham (Kess), Sarah White Kendrick (Jonathan) and Jaime White; grandchildren, Lacey Kate and Beau Lathan Cottingham; mother, Zelma; siblings, Steve White (Barb), Sue White Orvis, Jeri White.
Kevin loved Jesus with his whole heart and valued scripture. He loved his family and friends and was also a lover of dogs. He just wanted everyone to be happy and is known as "the peacemaker."  His hobbies include all things nature (the weather, bird watching and the night sky), sports (Roll Tide!), science and how the world works and working with his hands and remodeling various aspects of his home. He was in the process of fulfilling two life dreams—reconstructing his own home on the lake for Sue.
On Saturday, August 7, we will gather for a Celebration of Kevin's Life at 2:00 p.m. with the visitation starting at 1:00 p.m. at Charter Funeral Home.