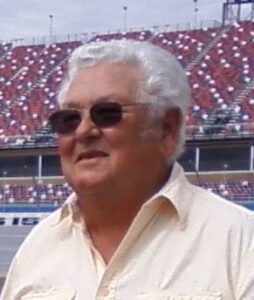 Frank E. Brasher, age 82, of Jemison, AL passed away Wednesday, April 27, 2022 at his home after a lengthy illness, surrounded by his family.
He started work at 14 years old at The Head Mill in Columbiana and worked there until he graduated High School. After Graduation Frank went to work at Buck Creek Ind. In Columbiana until his retirement in 1994 at the age of 55, when the plant closed its doors. During retirement he enjoyed spending his time with his friends and family camping, fishing, and cruising.
He is preceded in death by his parents, Sam and Katherine Brasher; sisters, Virginia Ray (Hubert) and Peggy Hay. Frank is survived by his loving wife of 62 years, Jeannette Brasher; daughter, Laurie Brasher Edwards; grandchildren, Randy Edwards, Chris Edwards, Erika Edwards, Cassi Mims and J.J. Mims; great granddaughters, Marley, Jypsie, Novalee, Ryleigh and Lakelynn; sister, Mary Spain (Bobby); brother George Brasher (Doris) and brother in law Johnny Hay.
Services will be held in the Charter Funeral Home Chapel. Visitation will be held on Friday, April 29, 2022 from 6:00 pm to 8:00 pm. The service will be held on Saturday, April 30, 2022 at 2:00 pm. Frank will be laid to rest in Old Rock Springs Cemetery.