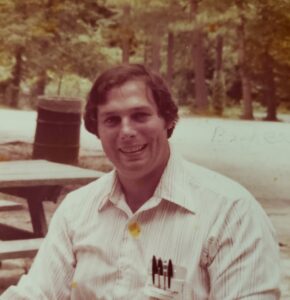 Desmond Leonard Lowrey, also known as Leonard Lowrey, III, passed away peacefully on November 25, 2020, age 70, at home with his family. He was born in Selma, Alabama and grew up on his family farm outside of Greensboro, Alabama.
He is preceded in death by his parents Leonard M. Lowrey, Jr. and Lena Crain Lowrey. Leonard was the eldest of five children and is survived by his sister, Anna Lowrey Wilson (Phil) and niece, Katie Wilson, of Alabaster, Alabama and brothers Bruce Lowrey of Kihei, Hawai'i, Joe Lowrey (Diana) of Phoenix, Arizona, Gregg Lowrey (Sara) and nephew Andrew of Alabaster, Alabama.
Leonard attended Greensboro High School West, Greensboro, Alabama and received a BA degree at the University of West Alabama, Livingston, Alabama.  He loved the outdoors and nature and frequently took his friends turkey and deer hunting on his farm outside Thomaston, Alabama. Leonard was very knowledgeable about medicine, nutrition, and the stock market. He was also very intelligent and funny. Everyone who remembers Leonard is asked to celebrate his life in their own way, telling a story about him or sharing a special memory.  He was blessed to have so many wonderful friends and family that loved him so much.
In memory of Leonard, he would want you to do an unexpected act of kindness for someone less fortunate or donate to Children's Hospital, Thomaston Cemetery, or your local Humane Society. The family is deferring a memorial service until November 2021, when we can meet and celebrate Leonard's life and share memories of him.