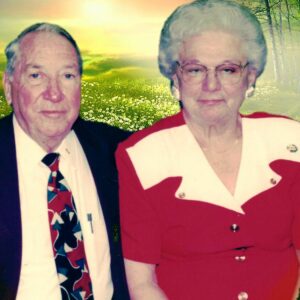 Dell Elizabeth Griggs, age 86, of Alabaster went to be with her Heavenly father on January 19, 2021.
She is preceded in death by her husband of 68 years, Roy Carlton Griggs and parents, Virgil & Lois Casaday. She is survived by her daughter, Judy Griggs Peters (M. Wayne); son, Ronald Carlton Griggs (Cathy); granddaughters, Vanessa Peters Cain (Chris), Catherine E. Griggs; grandsons, Jonathan Peters, Benjamin Peters (Hannah Lawson), Christopher R. Griggs (Wendi), Chadwick M. Griggs (Sarah); 9 great-grandchildren and 1 great-great-grandchild.
She was a wonderful & devoted wife, mother, grandmother, great-grandmother and friend to so many.  She was a Sunday School Teacher for many years. She deeply loved her family including her church family (being her late husband was a pastor for over 50 years). She is going to be greatly missed by many. A visitation will be held on January 22, 2021 at Charter Funeral Home from 6:00 – 7:30 p.m. Burial will be held in Salem-Macon Church Cemetery on January 23, 2021 at 1:00 p.m. Officiating service will be  Michael Brooks & J.D. Davis. Pallbearers for her will be Chris Griggs, Chad Griggs, Jonathan Peters, Benjamin Peters, Chris Cain and Austin Sweeting In lieu of flowers please make donations in Dell's name to The Alabama Baptist Children's Home.