"Brother Allan" William Allan Murphy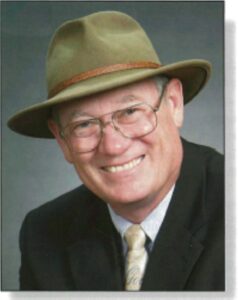 William Allan Murphy, known to most as "Brother Allan," unexpectedly but peacefully entered his eternal home on June 13th, 2020. Allan grew up in Greenville, Alabama, where he graduated as valedictorian from Greenville High School in 1969. He came to know the Lord at the age of 17 and immediately began his preaching ministry. He attended Samford University in Birmingham, AL, where he met and fell in love with Mary Love, marrying her just after he graduated magna cum laude in 1973. While in college, Allan served at Shady Grove Baptist in Selma, AL, Bethel Baptist in Georgiana, AL, and Sardis Baptist in Greenville, AL. He completed his Master of Divinity degree in 1977 at Southern Baptist Theological Seminary in Louisville, KY, where he served on staff at Lynden Baptist Church, before returning to Birmingham to serve on staff at Philadelphia Baptist Church in Cahaba Heights. In 1986, Allan answered the call to serve as a foreign missionary. Allan and Mary attended a year of Spanish language training in Costa Rica before moving to the Caribbean island of Curacao and learned the language of Papiamentu for their work as church planters. In 1995, Allan moved his family back to Alabama, where he served as the first full-time pastor of the newly formed North Shelby Baptist Church until his retirement from full-time ministry in 2018. He then served as the interim pastor at Indian Springs First Baptist Church until March of 2020.
He was preceded in death by his father, Renford Murphy; his mother, Mae Ayers Murphy; and his daughter, Joy Love Murphy. He is survived by his wife of 47 years, Mary Love Murphy; son, Joshua Allan Murphy (Betsy); daughter, Jane Murphy Draper (Bryan); son, John William Murphy (Brittany); grandchildren, Jordan Wade Draper, Jace Wyatt Draper, Jett Wiley Draper, Murphy Joy Draper, and Jenkins Ponder Murphy; and his brother, James Robert Murphy (Debbie).
A meticulous planner, Allan made it of utmost importance to get the family all together at least once a year for a family trip, usually around the anniversary of his oldest daughter Joy's death and Father's Day. Lots of laughter, tears, memories, and board games happened on these family trips. For an honest man, we were all shocked to find he was a fantastic liar in the game of Balderdash.
On Saturday, June 20, 2020, at North Shelby Baptist Church (4100 Belcher Dr, Birmingham, AL 35242), doors will open at 9:45 AM for pre-service worship at 10:00 AM with Memorial service to follow at 10:30 AM, officiated by Rev. Michael Meadows, with live streaming of proceedings on NorthShelbyBaptist.org and on the North Shelby Baptist Facebook page. Attendees are encouraged to wear face coverings. In lieu of flowers, Allan's family asks those interested to consider donating to the missions fund at North Shelby Baptist Church.
He loved God and others by sharing Jesus with the world.