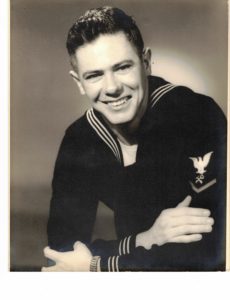 Raymond Lee Harper, 87, of Montevallo, Alabama passed away on Tuesday, February 5, 2019.  He was born June 4, 1931 to Reid Hines and Ruby Teer Harper in Birmingham Alabama. He graduated from Woodlawn High School and served in the US Navy for 8 years.  He was married 30 years to Carol Gann Harper until her death. He was married 25 years to Loretta Mae Harper until her death.  He is also preceded in death by his parents and brother, Reid Harper, Jr.
He is survived by his son, David Harper (Teresa); daughter, Lisa Harper Brantley (Manfred); stepdaughter, Melleny Simpson (Mike); grandsons, Joey Brantley (Andrea), Brandon Thornberry (Kim), Dennis Brantley, Zachary Brantley, John Simpson; granddaughters, Shannon Gleason (Brian), Toni Davis (Brian), Jessica Stockman (David); brother Robert Harper; and 15 great grandchildren.
Visitation will be held on Monday, February 11, 2019 from 6:00 p.m. – 8:00 p.m. in the chapel of Charter Funeral Home.  Graveside service will be held Tuesday, February 12, 2019 at 2:00 p.m. in the Alabama National Cemetery.