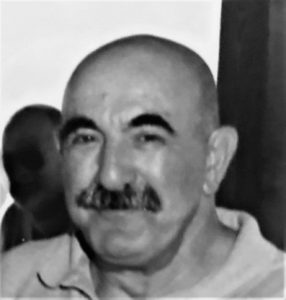 April 29, 1938 – September 24, 2018
John Tufia Saab, Jr., age 80, passed away on Monday, September 24, 2018. John was also known to friends as "Sahony".  He was a member of Southern Skeet and Trap Club for 20 years. He was a Pressman with The Birmingham News and retired after 33 years. An avid book collector, he spent time in second-hand stores searching for classic novels. His favorite book was Journey by James A. Michener. He loved music and collected over 300 CDs. The master of a good deal, he was gifted at the sport of barter. At home, he enjoyed watching classic cowboy movies or making entries in his book of random things he wanted to remember, such as the members of Led Zeppelin, names of famous TV characters and political figures. He was predeceased by his parents, John and Adele (Wehby) Saab, Sr. He is survived by his loving wife, Kathleen; daughter, Dana Griffith; son, Johnathan Saab; grandchildren, Bobby Saab, Morgan Saab, Lauren Isbell, C.J. Isbell, and Hannah Isbell; and 7 great grandchildren. He was dearly loved and will be missed.
A Memorial Service will be will be held October 23, 2018 at 7:00 p.m. at Saint Elias Church 836 8th St. South Birmingham, Alabama 35205. All friends and family are invited to join us as we Celebrate the Life of John "Sahony" Saab. Donation in John's memory can be made to the church.