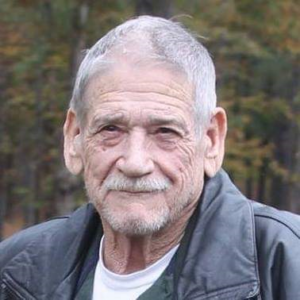 Houston W. Colburn, Jr., age 73, of Maylene, Alabama, passed away peacefully at home surrounded by his family on February 20, 2020. A memorial service will be held at 2:00 p.m. Saturday, February 22, 2020, at Grace Chapel, 64 Wilderness Lane, Alabaster, Alabama 35007, with Brother Greyland Guest officiating.
Houston was born in 1946 to his parents Houston W. Colburn and Lillian Lorene Clements Colburn.  He grew up in Greensboro, Alabama, where he graduated from high school. He married his sweetheart Joyce Lynn Wilson and was married to her for 54 years. Houston moved to Shelby County around 1975 and has lived there in various towns ever since.  He had many hobbies throughout the years, but his greatest two were playing work league softball and antique shopping.  He loved his softball team with Vulcan Materials Company; his team won the 1991 championship and he even received the game ball.  Houston was a big fan of antique shopping whether it was online auctions, yard sales, or flea markets. He had quite a large collection of eagle figurines that he was very fond of. He worked for about 30 years with Vulcan Material Company and retired from there as a quality control supervisor. When he was a younger man he enjoyed working with wood. He also had a passion for the outdoors, where he loved fishing, hunting, and enjoying nature. He had a special love of the water and loved spending time on the lake.  Houston was a bit of a history buff and especially enjoyed war history. During football season he could be heard yelling War Eagle while watching all the Auburn football games. NASCAR would often be playing on the TV, as well. However, Houston's greatest love was for his family, in particular his grandkids.
Houston is preceded in death by his loving wife, Joyce Wilson Colburn; parents, Houston and Lillian Colburn; brothers, Buddy and Kenny Colburn; sisters, Dianne C. Brooks and Evelyn C. Smelley.
Houston is survived by his daughters, Sharon Colburn Bryant and Kimberly C. Joiner (Danny); son, Christopher Lee Colburn (Stacy); grandchildren, Vince Joiner (Jessica), Emily Joiner, Rahni Mathews (Taylor), Tyler Bryant, Dylan Bryant, and Victoria Colburn; sister, Regena Colburn Jones (Jim).