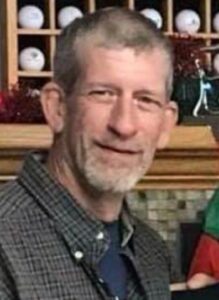 Thomas Allen Miller, age 54, passed away Sunday, May 2, 2021 surrounded by his loved ones. He was born in Cape Girardeau, MO, March 20, 1967 to Richard and Patricia Miller and attended Cape Central High School in Cape Girardeau, MO. Thomas worked in restaurant industry in Gulf Shores Alabama for many years. Moved to Alabama and worked in the restaurant and RV leisure sales and service industry. Tom enjoyed Fishing, golf, grilling and loved his family and friends.
Tom was predeceased  by his father, Richard E. Miller. Thomas is survived by his
loving wife, Wendy Miller; children, Jessica (Cory) Ray of Caryville ,FL , Dwayne (Amanda) Clark of Jemison, AL Sara Curry of Calera, Al Justin Sims of Mobile  , AL Jonathan Sims of Centerville, AL, Casey Miller of  Pensacola FL; 7 grandchildren "Papa T's heart", Devan, Logan, Aleigha, Ryan, Alexis, Rebecca and Owen; mother, Patricia S. Miller -Williams of Cape Girardeau , MO; brother, Steven Miller (Susan) of Jackson, MO; sister, Cathy Dirnberger and (John) of St. Charles MO; A host of aunts, uncles, nephews, nieces, and cousins that will greatly miss him.
There will be services at a later date.