Raymond Allen Eugene Walker Jr.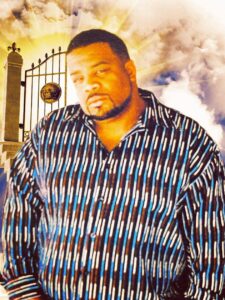 September 23, 1976 – May 1, 2021
Raymond Allen Eugene Walker, Jr. peacefully departed this life on Saturday May 1, 2021 in Montevallo, Alabama.  Raymond was born in New Haven, Connecticut to the proud parents Doris and Raymond Walker Sr.  He grew up in Connecticut with his sister Sonora and their extended family of aunts, uncles, cousins, and friends.  Raymond attended Hamden High School and graduated in 1995.
Raymond went on to marry Tamera (Tammy) Stewart, and out of that union, blessed with two children Rayanna and Tyler.  Raymond later relocated to Montevallo, Alabama where he worked for the Advantor Systems as a faithful and well-loved employee up to the day of his untimely departure.
Raymond Allen Eugene Walker Jr. leaves to cherish his memory, loving parents, Doris I. Walker and Raymond Allen Eugene Walker Sr.; sister, Sonora Murphy; brother-in-law, Mark O. Murphy III; daughter, Rayanna Walker and son, Tyler Walker; grandson, Jayden Theodore Walker. Raymond is preceded by grandparents, Matthew and Mary Lopes; grandmother, Jean Walker, and nephew, Ryshon D. Walker. Raymond's services will be Wednesday, May 12, 2021 with a visitation at 10:00 a.m. with a Celebration of Life to follow at 11:00 a.m.