Norma Jean Dunnaway Gould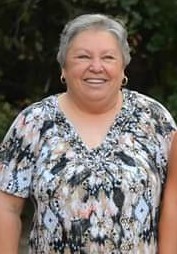 COLUMBIANA – Norma Jean Gould, age 69, of Columbiana, Al. went home to be with the Lord, on Sunday, September 29, 2019, at Shelby Baptist Medical Center in Alabaster.  A memorial service will be held on Saturday, October 12, 2019 at 1:00 p.m. at Summerhill Baptist Church.
Jean is preceded in death by her mother, Virgie Arthur; step-father, Dennis Arthur; father, Norman Dunnaway; daughter, Laura Horton; and son-in-law, Dennis Horton.
Jean is survived by her loving husband of 50 years, Milner Wayne Gould; sister, Denise Bennett (Pete); son, Steve Gould (Kim); grandchildren, Holly Dover (Troy), Preston Horton, Alisha Horton, and Matthew Gould; great-grandchildren, Charity Hardin (Alex), Reagan Connell, Lane Connell, Payton Horton, Layla Gould, Kyler Stagner, and Kinsley Horton; and great-great-grandchild Eli Hardin.
Jean was a loving wife, mom, and grandmother.