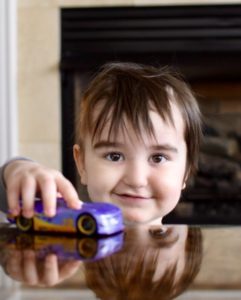 Maxwell Wyatt Williams, age 3, passed away peacefully in the arms of his mother and father at 4 a.m. on Tuesday, April 17.
Max was born on January 29, 2015, and lived in Hoover with his family. He was diagnosed with rare brain cancer at the age of 14 months, and spend the next two years refusing to let the disease keep him from growing into a vivacious, playful and funny toddler. After treatment in Birmingham did not work, he and his family spent six months travelling to New York and New Jersey for treatment. There Max and his family had some of their greatest adventures, exploring Manhattan between hospital visits and living in New Jersey for a month while receiving proton therapy. Max never let it slow him down, running through Central Park and eating ice cream outside of Carnegie Hall.
Max is survived by his mother, Lara Warren, and father, Morgan Williams, his dog Laika and his cat Tiki.
A celebration of Max's life will be held Thursday, April 19, at Trinity United Methodist in Homewood. Visitation with family is at 11 a.m., and service at noon.
If you are looking for a way to honor Max, or to make life easier for families facing pediatric cancer, please consider making a donation to one of the groups who helped Max and his family along his journey, in particular the Hope for Autumn Foundation in Birmingham and the Ronald McDonald House of New York.