Louise (Lou) Lucas Lawley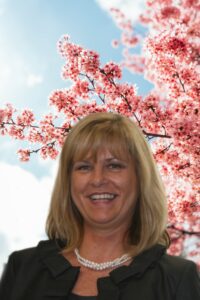 On Sunday, May 15, 2022, Louise (Lou) Lucas Lawley, loving mother and grandmother, entered the Kingdom of Heaven surrounded by love, at the age of 64.
Lou was born at home in Shelby County on October 13, 1957 to James and Sarah Lucas. She worked at the Shelby County Courthouse, retiring as Chief Magistrate after serving in the Circuit Clerk's office for 35 years.
Lou enjoyed spending retirement showering her grandchildren with love, weekends with her sisters, and trips to the beach.
She was known for having a giant heart, her infectious laugh, kind, compassionate beautiful spirit and the beautiful life she created.
Lou was preceded in death by her beloved son, Christopher; her mother and father James and Sarah; her brothers, Wayne, Jim and sister, Connie.
She is survived by her loving son, Eric (Allison) Lawley; her 5 grand boys, Christopher (Guy), Gavin, Hayden, Tripp, and Whitt Lawley; sisters Nancy, Mary and Hattie, and several cousins, nieces and nephews.
A funeral service will be held on Saturday, May 21, 2022 at Charter Funeral Home on Hwy 31 in Alabaster, AL. Friends are welcome at 11 o'clock a.m. Funeral starts at noon followed by graveside service.
In lieu of flowers, we ask donations be made to the Eric Harless Memorial Fund at Westwood Baptist Church by contacting (205)664-0122 in Lou's honor.