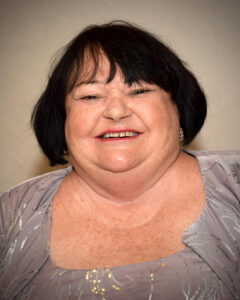 Judy Louise Burns, passed peacefully to a long list of ailments that have plagued her for quite some time on March 11, 2021 at 10:27 a.m. at Grandview Medical Center in Birmingham, AL. She was surrounded at her bedside by her son and his wife, her two sisters and brother-in-law.
Judy was born In Eclectic, Alabama on May 5th, 1954 to Shirley Beatrice Jackson and Mack Owsley Boswell.
Judy was not only a wonderful woman, but a wife, sister, a mother, an aunt, and soon to be a grandmother. She loved her son and daughter more than anything, and loved being a mother first and foremost. She treasured her children and embraced every moment she had with them. She was the loving mother of Thomas Drinkwater Burns and Amanda Louise Joan Burns. Loving wife to Terry W Chambers who passed on December 31, 2018, and loving sister to Diane (Frank) Wilkins, and Maxine Boswell.
Judy had a passion for the beach and sunshine, when she wasn't working or caring for her husband, you could find her walking the beach in Clearwater FL searching for shells, or anything else that she could dig up. Her favorite thing to do while they lived in Florida was to sit along the beach walk and watch the sun dip into the warm waters of the Gulf. She also loved her football, GO WAR EAGLE!! and her Denver Broncos, She spent endless hours talking about the games, and found Football Sunday almost like a national weekly holiday.
If she wasn't working on her flower arrangements, talking with her children,  watching football, searching for shells or caring for her husband, she would be playing with her beloved shih tzu. She had many over the years, but her most treasured are Ladybug and Bandit.
Judy Louise Burns had a heart of gold, and a love for Christ. She joined her husband and parents in heaven on angels wings. As the rest of her family waits patiently to join her, they say go in peace and be with God the father almighty.
The viewing for Judy will be held at Charter Funeral Home in Calera, AL on Tuesday, March 16th, at 11:00 a.m., with the service to follow sharply at 12:00.  Followed by the burial with a short service at the Alabama National Cemetery  at 1:15 p.m.