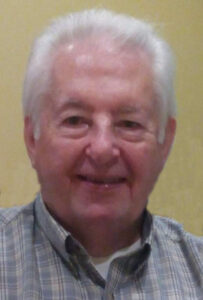 Jerry Mahon, 82, passed away Friday, January 21, 2022 at home with his family after battling with ALS.
Jerry was a native of Birmingham. He was a graduate of John Carroll High School and the University of Alabama. A cradle Catholic, he was a member of St. Thomas the Apostle Catholic Church.
Jerry retired from America's First Federal Credit Union and Eternal Word Television Network.
Jerry took pride in his family, his faith, and his military service.
He was survived by his wife of 45 years, Deborah; his children Jeremy (Valerie) and Melinda (Dewayne), grandchildren, Lance and Sydney, and brothers, Pat (Jane), and Chris (Joni).
Visitation at St. Thomas the Apostle Catholic Church on Tuesday, January 25, 2022 at 11:00 AM, followed by a funeral Mass at noon and burial at the Alabama National Cemetery in Montevallo at 1:15 PM.
In lieu of flowers, the family suggests donations be made to the veterans at
Three Hots & A Cot in Jerry's memory.