Jeanette Trussell Gulledge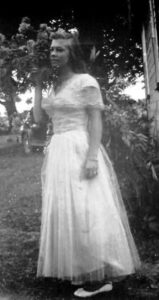 Jeanette Trussell Gulledge, age 78, went home to be with our Lord on Saturday, September 05, 2020 surrounded by her family. Her services will be held in the chapel of Charter Funeral Home on Thursday, September 10, 2020 at 10:30 a.m. Visitation will be held one hour prior to service time. Burial Committal will follow in the Alabama National Cemetery.
Jeanette is preceded in death by her loving husband of 50 years, Loyd Gulledge, Jr.; daughter, Rita Gulledge Cole. She is survived by her children, Kenneth Gulledge, Terry Gulledge, Bruce Gulledge, Tim Gulledge, Chad Gulledge, and Jennifer Gulledge; daughter-in-laws, Kelly Gulledge, and Debra Gulledge; son-in-law, John W. Cole; 14 grandchildren, Shane, Keith, Brad, Blair Asbury (Mark), Brent, and Rylie Gulledge, Nathan, Dylan, and Karlie Garrett, Ashleigh Brown (Dwayne), Jonathan Cole, Tasha Clark (Shannon), Michelle Riddley (John), and Alexis Williams (Alex); 19 great-grandchildren, Miriam, Naomi, Seth, Cana and Titus Clark, Sky and Tori Riddley, Christopher Williams, Madden Cosper and Corbin Pruitt, Bryson and Peyton Garrett, Rowan and Lucian Asbury, Emma, Elyssa, Cole, and Audrey Brown, and Lila Kate Gulledge.