Frances Diane Gandy Lucas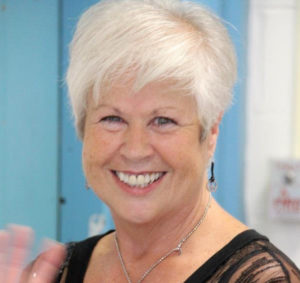 Frances Diane Gandy Lucas went to spend eternity with her Lord and Savior on November 28, 2019.
Diane was born on May 19, 1954 in Chicago, Illinois.
She is preceded in death by her father Lenton Lowell Moon; her grandparents, Elisha and Bella Scott, Barney Moon and Hazel Gandy; her brother-in-law, Bobby Lucas (Carol); her mother-in-law, Irene Lucas and her special niece, Lynsey Diane Moon Wheeler (Drew).
She leaves behind her husband of 46 years, Hank Lucas; her daughter, Molly Jayne Lucas; her mother, Frankie Moon Collingsworth; her brother and best friend, Lynn Moon (Denise); her nieces, Lauryn Horton (Jeff), Lesley Moon, Tammy Seale (Billy) and Amanda Dover (Chuck); her sister-in-law and lifelong friend, Connie Bentley (Larry); her nephew, Keith Bentley (Charlsie). She also leaves behind her many great nieces and nephews, Meagan Howard, Mallory Romeo, Emily Dover, Jacob Dover, Xander Wheeler, Tucker Moon, Lucas Bentley, Thatcher Haley, Luna Belle Horton, Emery Howard, Houston Horton, Madelyn Bentley, as well as her Aunt Doris Payton.
She leaves behind some very special cousins and friends that supported her and stuck with her during good and bad days. They are Joyce Newman, Margaret Doss, Barbara Brantley and Sharon Chapman.
Diane leaves behind a life of service to others, especially the less fortunate. She drew her greatest joy from helping other people and all God's creatures through deeds, not words.
Diane leaves behind a host of family and friends that go forward in life with the gift of sharing, understanding, charity and the love she gave them.
Her services will be held at Concord Baptist Church, Monday, December 2, 2019 at 5:30 pm. In lieu of flowers, Diane requested a donation be made in her name to The Shelby County Humane Society or the Calera Housing Authority's Christmas fund.