Dr. Robert Edward Fulkerson, Jr.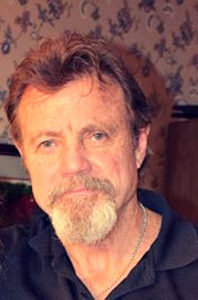 October 15, 1954 – April 18, 2019
Robert Fulkerson, also referred to as Bob or Dr. Dude, was born on October 15, 1954 in Albuquerque, NM to Robert Edward Fulkerson Sr. and Audrey Virginia (Moen) Fulkerson.  At a young age, the Fulkerson family moved to Colorado, where he and his nine siblings were raised.  After graduating from Alameda High School in 1972 Bob enlisted in the United States Marine Corps, in which he proudly served from 1974 – 1977.  He was honorably discharged with the rank of Sergeant.  Bob was proud to have served his country.
Proceeding his service, Bob attended the University of Colorado in Boulder and graduated with a BA in Ecology.  It was here he met his first wife Jill and soon became a father to three daughters.  Throughout his life Bob shared his love of nature and the outdoors with his children, nieces, nephews, and siblings.  He was passionate about camping, hiking, fishing, trail running and riding his Harley.  He pushed himself to the limits earning his title as an ultra-marathoner in many races including the Leadville 100, Golden 100, and other 24-hour races.  After a 32-year career in I.T., he continued on his educational journey at the University of Phoenix to obtain his MA in Information Systems and went on to earn his doctorate in Leadership and Management in 2014.  It is through this program that he met his soulmate, Teresa Ann (Teri) Childress and moved to Alabama to begin a life with her.  He attributed his success to his mother, Audrey, for her belief in him and long talks that taught him how the mind is a gift for exploration, to his father, Bob Sr. for teaching him about work ethic and for showing him the equality he saw in humanity, and to his sweetheart, Teri, for her love, patience, and endless support.
Thanks to a life-long love of learning and quest for expanding his knowledge, Bob was delighted to share his many philosophical writings with friends and family, often showing off his trademark humor and sarcasm.  He expressed pride in tending to his and Teri's animals, and found enjoyment in working on their farm.  He was also and avid music lover and enjoyed listening to classic rock artists such as The Rolling Stones, Black Sabbath, Led Zeppelin, and Neil Young, Blues artists including BB King and John Mayall & The Bluesbreakers.  Bob was a collector of old western movies and had a special appreciation for Clint Eastwood films.  He was known for his quick wit, complex and in-depth conversations, and how he radiated peace of mind, body, and spirit in his final years.
Bob was preceded in death by his brother Randy, his father, Bob Sr., and his mother, Audrey.  He is survived by this three daughters, Shana (Matt) Ryken, Terra (Nate) Manning, and Halie (James) Gianulis, his eight grandchildren, Trenton, Jamie, Oliver, Amelia, Eliza, Joelle, Siena, and Edison, his brothers and sisters, Rebecca, Rene, Russell, Rhonda, Resl, Rhea, Ramona, and Ronald, and his many nieces and nephews.
Bob and Teri shared a special love and when they married, he was welcomed in to her family as a valued and respected member.  He is also survived by Teri, his step-sons, Evan (Becca) Weathers, Austin (Kelsey) Weathers, his grand-daughters, Kiki and Riley Weathers (who loved their Papa Bob so much), Teri's family and many friends.
In honor of his life and service to his country, Bob will be laid to rest on Thursday, April 25th, 2019 at the Alabama National Cemetery at 1:15PM.  The family suggests sending memorial contributions to Colorado Fourteeners Initiative (14ers.org) to support the Colorado mountains Bob loved so dearly.
In the words of Dr. Dude, "Enjoy the ride, the journey is amazing."