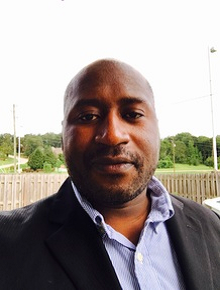 January 9th, 1979 – September 11th, 2021
Dr. David Gbodi Odaibo died peacefully in his sleep on Sept 11th 2021. David was kind, gentle, brilliant, and humble. He was a loving and dedicated husband, father, brother, and son.
David was born in Ilorin Nigeria, where he spent his childhood. His family hails from Ogori Magongo in Kogi State Nigeria (father-side) and Sapele (Itsekiri) Delta State Nigeria (mother-side). He attended University Primary Staff School Ilorin, then Federal Government College Ilorin, then the University of Alabama Birmingham obtaining a Bsc in Electrical Engineering. He then attended Kennesaw where he obtained an MSc. in Applied Computer Science, and then returned to UAB for his PhD in Computer Engineering, during which he was awarded the Outstanding PhD Dissertation Award.
David was a world renowned expert in Artificial Intelligence (AI) and Machine Leaning. He was Co-Founder and Chief Technology Officer of Analytical-AI. He was the key contributor on the Department of Homeland Security Transportation Safety Agency project for automatic threat detection at Airports. David wrote the AI algorithm that one week prior to his passing resulted in a large contract from the DHS to Analogic, a maker of Airport CT scanners. His algorithm will keep air travel safe. He was a Kaggle Grandmaster, the highest attainable skill level in Machine Leaning.  Additionally, David did groundbreaking work applying artificial intelligence to Medical Imaging and Financial Technologies.
David loved to fix things from a young age. He took up competitive cycling later in life. He loved his family dearly, and thoroughly enjoyed spending time playing with his children. They resided in Alabaster Alabama.
 David is survived by his loving wife Heather Odaibo, his daughter Ava Marie Odaibo, his son David Gbodi Odaibo, his father Professor Stephen Kirtsiner Odaibo, his mother Marie Boyowa Odaibo, his siblings Tebele Nworah (Tony), Esther Mosekagule Odaibo, Dr. Stephen Gbejule Odaibo (Lisa), and James Mekabere Odaibo. David was a shining light who loved dearly and was dearly loved. He left an indelible legacy and will be deeply missed. His family's only consolation is that he is in the bosom of our Lord and Savior Jesus Christ..
There will be a Funeral Thursday, September 23rd, 2021  there will be a visitation 12PM and a service 1PM. at Charter Funeral Service Home (2521 US-31, Calera, AL 35040) David will be laid to rest in Southern Heritage Cemetery ( 475 Cahaba Valley Rd, Pelham, AL 35124) (Reception to follow)