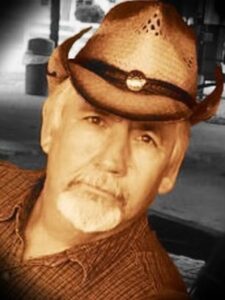 On Tuesday, December 14, 2021, Charles Dunnaway, loving husband, father of two children, grandfather of eight grandchildren, and two great-grandchildren; was called from this world to his heavenly home by the LORD at the age of 66.
Charles was born on May 27, 1955 in Birmingham, AL to Carl and Virginia Dunnaway. He married Jackie on May 29, 1976 and raised two children: Christopher (Chris) and Michelle.
Charles spent many years working for Birmingham and Pelham City municipalities, leading maintenance crews, he was hardworking, and a gifted landscaper. After Charles retired from the City of Pelham in 2019, having served the city for 23 years, he filled his days with helping others, but his greatest joy was spending time with his children, grandchildren, and great-grandchildren. Charles never met a stranger and never went anywhere that he didn't see someone he knew. He was always laughing, making jokes, and full of stories to tell. Charles was an active member of New Hope Cumberland Presbyterian Church, where he used his talents helping to keep the property grounds looking good. He had a servant's heart and blessed many with his handiwork.
Charles was preceded in death by his parents, Carl and Virginia Dunnaway; brother, Dale Dunnaway; and grandson, Cale Lewis. He is survived by his loving wife of 45 years, Jackie Dunnaway; son, Chris Dunnaway; daughter, Michelle Lewis; grandchildren, Alyssa Morgan (Chase), Caleb Duncan, Alex Lewis, Tristian Lewis, Caid Lewis, Keylen Lewis, Jaylen Lewis; and great- grandchildren, Wynter and River Morgan.
A celebration of Charles' life will be held at New Hope Cumberland Presbyterian Church 5521 Double Oak Lane, Birmingham AL 35242)  on Friday, December 17, 2021. A visitation will be begin at 12 pm and a service will follow at 1 pm. Charles will be laid to rest in Southern Heritage Cemetery.