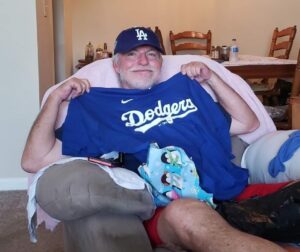 ""the time is gone the song is over"" Pink Floyd
Bennie Warren Jackson of Midfield, Alabama was taken on the morning of February 8th 2021.  He was preceded in death by both parents Charlie and Imogene Jackson and sister Sandra Anderson.  BJ was born on December 6th 1952.  He was proud to be a free thinker and considered himself an old hippie and always open-minded.  He was lover of music and philosophy and he passed those passions down to his children.  BJ has always been known for his love of music and sports.  He was a fan of many genres from Styx to Imagine Dragons and he was also devoted Alabama Crimson Tide and LA dodgers fan through and through.  Roll Tide!
BJ was a family man and will be greatly missed by his surviving wife of 42 years, Renee , his children Heather Busby, Starla Ungerer,  Sunni Jackson and Nicholas Jackson as well as his grandchild Alexis.  He will also be dearly missed by many nieces, nephews, relatives and friends.
The family will have celebration of life service in the near future, arrangements will be announced later.