Alfonso "Poncho" Canosa Jr.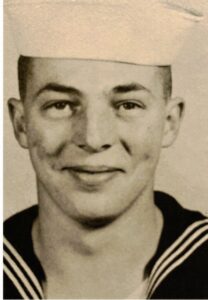 Alfonso "Poncho" Canosa Jr. passed away on August 12, 2021 at the age of 83, in Birmingham, AL. His battle with serious medical issues in recent years showed his courage in facing life's challenges with determination. Despite the pain, Poncho came out a hero and stayed strong until the end.
His life began in Brooklyn, NY as the son of immigrants. He joined the Navy and served proudly on the USS Galveston. After honorably serving his country, he would go on to become a mechanic, chef, limo driver, an RV enthusiast, a Father, and his most important achievement, a grandfather.
His family meant everything to him, and he would do anything for his family. We celebrated his 83rd birthday together just two weeks before he passed. He will be missed by many. His life was a life well lived.
He is survived by his lovely wife, Zaida Canosa; his son and daughter-in-law, Martin and Ana Sibrian; his daughter and son-in-law, Stephany and William Arters; his grandchildren, Alexander, Benjamin, Christopher, Milly, Isabella, and William Jr; and his sister, Maria Canosa.
Alfonso will be buried at Alabama National Cemetery followed by a memorial service at the home of William and Stephany Arters on Friday, August 20th. Please watch Facebook for updates, or contact the family. Alfonso will be laid to rest Friday August 20, in the Alabama National Cemetery at 12:30 p.m.