Victoria Lewis Tanniehill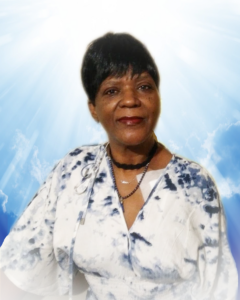 Reflections of the life of our beloved Victoria Lewis Tanniehill
"I can do all things through Christ which strengtheneth me." Philippians 4:13
Victoria Lewis Tanniehill was a woman of strong faith and great love. Her faithfulness to spreading the gospel and being a light in her community was contagious. She gave her life to Jesus Christ at the age of 13 and since that time, remained committed to being a living sacrifice to God and a servant to all people.
Victoria was born in Philadelphia, Pennsylvania on February 24, 1958 to the late James C. Burton and the late Henrietta Louise Lewis. Her childhood was full of laughter and an abundance of love with her brothers and sisters.
As a child Victoria grew up with the innate ability to help people. She graduated from Germantown High School and later completed a certification in the medical field. Her gifts and talent led her to a profession in healthcare where she worked as a nursing assistant for more than 20 years.
Victoria was united in holy matrimony to James Tanniehill for 41 years and they were blessed with 4 children.
She departed this life on January, 26, 2021. She was preceded in death by her parents, brother, Kevin Burton and sisters, Tina Louise Burton and Bernadine Burton Leach. She leaves a legacy of love and determination to her husband, James; and their children: Tacuma Williams, Deonte, Sanchez and Rachel Tanniehill; grandchildren: Jalen, Taylor and Landon Williams; siblings: Clarence "Jimmy" Burton and Etta Burton Brown; along with a host of relatives and friends.
In lieu of flowers, donations can be made to God Did it Ministries.