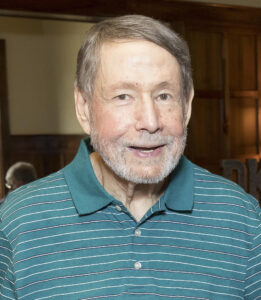 May 10, 1945 – Jan 10, 2022
John, age 76, lost his battle to Stage 3 Melanoma cancer on Jan.10, 2022. He was born in Birmingham, AL to John W. Campbell, Jr. and Mary Vivian Campbell. After living in Auburn for a couple years as a child, he became a lifelong Auburn fan, WAR EAGLE! He spent many hours creatively working as a Graphic Designer. He loved every minute. He enjoyed long walks with his dog Tiger, surrounded by God's beautiful creations along the shores of Lake Jordan. He loved the Lord, and his family and friends. He is survived by his wife and best friend of fifty years, Patti Campbell, and numerous cousins, nieces, nephews and Loved ones.
A strong arm to lean upon,
A tender shoulder to cry upon,
A patient ear to sound upon,
A firm chest to rest upon,
A loving heart to rely upon.
All these things I find in you,
My only lover,
And my best friend.
There will be no service at this time. Thank you for your thoughts and prayers.