Joe "Joey" Banks Elliott III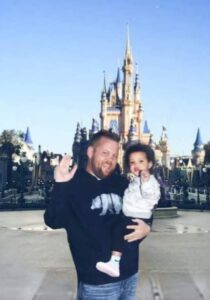 On Thursday, January 27, 2022 our beloved Joe "Joey" Banks Elliott III was called home. Joey was born October 14, 1985 to Joe Banks Elliott Jr. and Karen Lisa Wolford. Joey is preceded in death by his grandfather, Johnny Wolford; uncles, Randy Wolford and Jerry Garrett; cousins, Micah Wolford and Samantha Hays.
Joey had a love for Auburn University and he had a calling for being a paramedic. Joey never met a stranger.  Joey is survived by his parents, Karen Elliott and Joe B. Elliott (Charla); sister, Melissa Woody (Savosko); niece, Londyn Woody; maternal grandmother, Sarah Wolford; paternal grandfather, Joe B. Elliott Sr. (Ann); step-brother, Justin Yelverton (Mary Hendon); step-sister, Alicia Bailey (Matt); furpuppy, Brooklyn Louise and a very big extended family of cousins, aunts, uncles, and others including many friends.
Services for Joey will be Tuesday, February 1, 2022 at Charter Funeral Home for a visitation/ Celebration of his Life from 6:00 p.m. – 8:00 p.m. There will be a visitation Wednesday, February 2, 2022 at Helena United Methodist Church from 10:00 a.m. – 11:00 a.m. with a service to follow at 11:00 a.m. In lieu of flowers please donate to Auburn University Marching Band or Two by Two Rescue in Helena, Al in Joey's name.