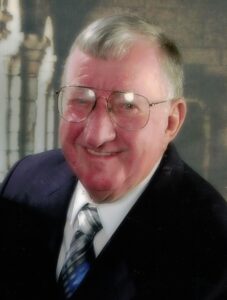 11/22/1942 – 1/16/2022
James Leroy Vines, 79, entered into the Presence of his Lord, in the early morning hours of January 16, 2022.
James was born on November 22, 1942 and also grew up in the Rock Creek community in Western Jefferson County. He graduated from Hueytown High School and received a B.S. Degree in Accounting from Jacksonville State University/ He was proud to serve his country as a U.S. Marine and would talk about his days in the Military fondly.
He worked as an accountant at Walker Drug Company for 28 years and later worked for Walmart Corporation and Walsh-Dohmen. He greatly enjoyed planting a spring garden and his cat Samson.
He is survived by his wife, Lynnette Stegall Vines, of 37 years; his stepson, Robert Campbell; Robert's children, Chandler and Alden; and loved by his nieces and nephews, Mike, Becki, Jennifer, and Jason.
James Leroy Vines was preceded in death by his parents, Leroy and Marjorie (Handley) Vines; his brother, Larry W. Vines and his sister, Doris Vines Mays.
There will be no services at this time. For the family, his memory will be eternal.