Donald Lee "Don" Alexander, Ph.D.
Donald Lee "Don" Alexander, Ph.D.
February 27, 1948– November 25, 2020
Montevallo, AL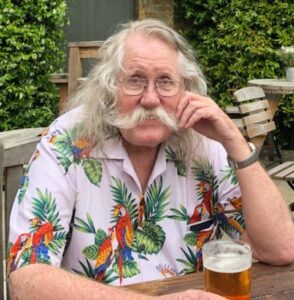 Dr. Donald Lee "Don" Alexander, 72, a native of Covington, TN and longtime resident of Montevallo, AL passed away on Wednesday November 25, 2020 at his home. He is preceded in death by his parents Dr. Warren Alison Alexander, Sr. and Mrs. Iona Hill Alexander and his brother Warren Alison Alexander, Jr. all of Covington, TN.
Don is survived by his son Taylor (Katie) Alexander and granddaughters Libby and Daisy of Atlanta, GA; his daughter Sarah Alexander (Adam) Temple, grandson Sam, granddaughter Cora and newborn grandson Warren Lee of Dothan; son Price Alexander, daughter Isabella Alexander and their mother Catherine Alexander all of Montevallo, AL.
Don attended the University of Alabama earning three degrees culminating in his Ph.D. in Mathematics. His dissertation is noteworthy for the contribution of his research in the field of topology in the study of mathematics. As a student he was actively involved in campus life. He enjoyed membership in Theta Xi fraternity and honorary fraternities for English, History, Mathematics, participated in student government, and worked on the newspaper. He proudly marched in the Million Dollar Band as a tuba player. He played tuba in the Dixieland Pep Band supporting men's basketball and played in the alumni band. He established the foundation for his career while at UA as a graduate teaching assistant and his work with the University mainframe and computer lab.
Hired by the University of Montevallo while completing his doctoral work he remained at UM until he retired as Professor Emeritus over three decades later. He loved his job and often described himself as "a school teacher" because the most important aspect of his professional life was the time spent in the classroom and with students. He supported students by attending their events, sharing their triumphs and through the many years he was involved with UM's unique homecoming, College Night, on the committee. The honor he cherished most was the dedication of College Night to him. 
Don Alexander ran marathons, drove rusty old cars that were great fun, changed diapers, listened to Jimmy Buffett, loved flamingos, drove kids to school, drank with the OMC, was a rabid Alabama fan, grinned when he talked about his grandkids, had a deep sense of faith and a delicious wit. He was obstreperous, loyal, devoted and stubborn. He celebrated life, ate gumbo, drank beer and loved MUSIC. More than that, though, he loved his family. 
Due to COVID-19 there will be an informal gathering at the Montevallo Main Street Tavern Tuesday December 1, 2020 from 3:00–5:00 pm, Don's Last Call, for family and friends to get together to share some memories and tell a few stories (some might even be true!), an opportunity to celebrate the man during OMC hours. **There will be a formal memorial service at a later date.**