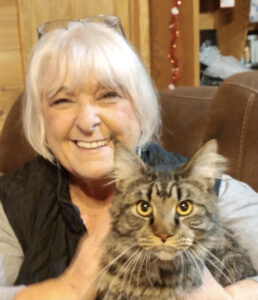 Debra Ann Ellison, age 67, of Calera, Alabama passed away on Tuesday, July 27, 2021. She was known to many family and friends as Ms. Debbie or Aunt Debbie, who was loved by all she met. She was preceded in death by her husband, Wayne Rich; parents, Virgil and Era Dennis Ellison.
Debbie is survived by her brothers, Kenneth "Kenny" Ellison (Rhonda) of Calera, Alabama and Clayton Ellison (Annette) of Bessemer, Alabama; like a sister, Aunt Jo; numerous nieces, nephews, her circle of cherished peeps, and many close friends.
Funeral services for Debbie will be held on Sunday, August 01, 2021 in Charter Funeral Home Chapel at 2 PM, with a time of visitation one hour prior to her service. Burial will follow in the Bryan Memorial Cemetery off of Valleydale Road. In lieu of flowers family request donations be made to the Wounded Warrior Project, or BlueStarSalute.org. Charter Funeral Home of Calera, Alabama is handling her arrangements for the family.