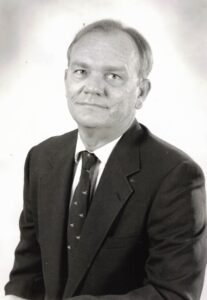 Charles David Womac, age 70, passed away early on Saturday, June 6, 2020.
He is preceded in death by his father, Junior Allen Womac; brother, Michael Womac; grandparents, Charles & Creola Wolfenbarger, David & Viola Womac; brother-in-law, Thomas McKinley, III; parents-in-law, Thomas McKinley, Jr. and Lucille McKinley; and a host of aunts and uncles.
Charles is survived by his loving wife of 49 years, Lucille McKinley Womac of Calera, AL; daughters, Lisa Womac Burdett (Steven) of Montevallo, AL, Tara Womac Tryon (Tyson) of Montevallo, AL; granddaughters, Emily and Allison Tryon of Montevallo, AL; grandsons, Adam and Wesley Burdett of Montevallo, AL; mother, Virginia Wolfenbarger Womac; sister, Linda Watson of Cleveland, TN; niece, Christy Baron of Greeley, CO; nephew, Brad Litton (Cheryl) of Council Bluff, IA; sister-in-law, Linda Oakberg (John) of Sevierville, TN; brother-in-law, Brian McKinley of Knoxville, TN; and a host of cousins, nieces, nephews, great-nieces, great-nephews and friends.
 Chuck and Lucy grew up in Oak Ridge, TN and graduated from Oak Ridge High School in 1967. Chuck attended Tennessee Tech in Cookeville. He worked at Union Carbide in Oak Ridge, and spent 34 years designing and building lumber dry kiln systems, specializing in soft woods.  He also earned his private pilot's license in 1971.  He logged 465 hours as Pilot in Command of single-engine airplanes, mostly Cessnas.
Visitation will be on Wednesday, June 10, 2020 from 10:00 a.m. – 11:30 a.m., followed immediately by a funeral service at 11:30 a.m., both held in the chapel of Charter Funeral Home.  Burial will follow in Montevallo City Cemetery.  Charter Funeral Home entrusted.