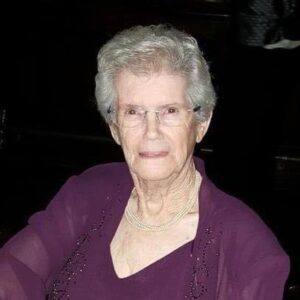 Barbara Ritch Todd of Alabaster passed peacefully, Thursday, September 24, 2020.
She is survived by her two brothers Jerry Ritch (Joan) of Jacksonville Fl, and Kenneth Ritch (Margie) of Warrington Virginia, four children, Sheila Shunnarah (Joseph) of Alabaster, Reba McLain of Alabaster, Theresa Bradshaw (Roger) of Double Springs and Ronny Todd (Kristi) of Alabaster, adopted daughter Kimily Payne of Alabaster.  Her 5 Grand Children, Elizabeth Graf (Chris) of Birmingham, Ami Steed (Mark) of Calera, Rebecca Ankesheiln of Pelham, Kelsey Todd of Clanton and Shelby McGowan (Charles) of Alabaster and 2 Great-grand Children Max Graf and Erik McGowan.
She is preceded in death by her two sisters Evelyn Ritch and Joyce Ritch of Pell City, Her Parents Robert and Mary Ritch of Leeds and her husband Everett "Sarge" Todd of Alabaster.
Barbara had a large and loving extended "family" at the Columbiana Public Library, Moore Handley Hardware Company and the "Kids" of the Thompson High School Marching band from '73-'79.
Visitation will be held Saturday, September 26, 2020 9:30-11 at Charter Funeral Home in Calera chapel service to follow.  Graveside service will held at Cedar Grove Cemetery on Highway 17 in Maylene.