Angela Gayle Eddins Donald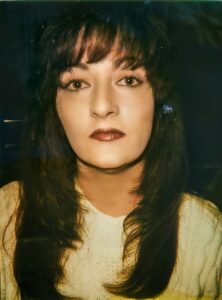 Angela Gayle Eddins Donald, age 53, of Jemison, AL passed away peacefully on January 17, 2022 with family by her side. Angela was the only daughter from the marriage of the late Ruby Ray Self Lindsey and the late Edward Harold Eddins Sr. of Lake City, FL.
She was a Christian and member of St. Thomas the Apostle Catholic Church. She enjoyed many passions in life, such as, martial arts, becoming the number 1 rated female competitor and Grand Champion of the Kung Fu Open Tournament in Germantown, TN. She was a dog show handler and loved showing her champion boxers. She enjoyed gardening, travel, the arts, nature, fly fishing, and was an avid foodie. She enjoyed cooking and hosting parties for family and friends.
Angela was a cosmetologist and owned her own salon, in North MS.  Years of research in genealogy on family lead to another career path as she became the founder and CEO of a land and title company.
Angela is survived by husband Phillip Donald and their children, Justin Blake Eddins, Brittany Donald Ragland, Phillip Paul Donald and their respective families, which include 5 grandchildren, and her brothers and sisters, Daniel R. Lindsey, Micheal Lindsey, Tony Eddins, Edward Eddins Jr., David Eddins, Jennifer Stathopoulos, and Joshua Eddins and their respective families. She loved all her neices, nephews, and grandchildren.
She had the opportunity to write her own obituary and would like everyone to know "You all hold a special place in my heart, till we meet again." "Love one another!"
In lieu of flowers send donations to the American Lung Institute."