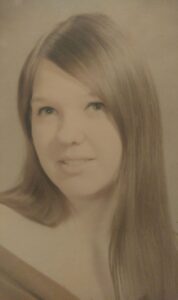 3-15-1953 – 2-15-2022
Age 68, of Montevallo passed away February 15, 2022. She is preceded in death by her loving husband, Billy Wayne Lucas; parents Calvin and Dot Wilson; and brother, John Kyle Wilson.
Wanda is survived by her son, Michael Lucas (Tracy); daughter, Christie Carter (Brian); step daughters, BJ Lucas (Osiel) and Cody LeAnn George; grandchildren, Samantha Smitherman (Corey) Brittany Ruemmler (Jacob), Peyton Lucas (Savannah), Kelly Horton (Ronald), Kayla Horton (Marlin), Kendall Horton (Matti), Kortney Carter, Destiny Hernandez, Zayden Martinez, Khloe Martinez, Dakota Ross, Quincy Corbett and Caleb Corbett; great grandchildren, Scott Smitherman, Jonathan Smitherman, Brooklyn Lucas, Ryleigh Lucas, Emma Lucas, Kaylin Molette, Anna Kate Horton, K'Drianna Molette, and Chloe Ruemmler; sisters, Shelia Wilson (Barry) and Donna Porter (Chris); and a host of nieces and nephews.
Services for Wanda will be held in the Charter Funeral Home Chapel. A visitation will be held on Tuesday, February 22, 2022, from 6:00 p.m. to 8:00 p.m. A funeral service will be held Wednesday, February 23, 2022 at 11:30 a.m., Wanda will lie in state at 10:30 a.m. She will be laid to rest in the Alabama National Cemetery, alongside her husband at 1:15 pm.