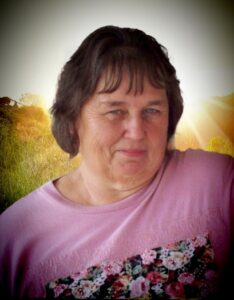 May 20, 1945 – March 27, 2021
Shirley Lee, age 76, from Calera, AL passed away on March 27, 2021.
Shirley was well-loved by all who met her.
She married the love of her life Arthur Lee June 4, 1960. The couple lived in Calera where they raised their five kids. She worked for fifteen years as a nurse caring for patients at the Riverchase Estes Healthcare nursing home. She was a devoted wife, loving mother and grandmother. She was very proud of her family. Shirley loved holidays and family get togethers, any chance to spend time with her family was important to her. She always provided support and love for her family. She was always the one taking care of everyone, family or not she would invite you in her home and care for you. She was the grandmother to twenty one grandchildren that she loved deeply but was called by the name Granny by many others that she cared for. Her contagious and caring attitude for others will be greatly missed by many.
She is survived by her husband of 60 years Arthur Lee; children Denise Gothard (Tony), Diane Pate (Lynn) Jamie Lee (Donna), Darlene Lee, Jimmy Lee (Jennifer);granddaughters Lisa Lemley (Adam), Tonya Leigh, Hannah Golden, Felisha Mooney(Cody), Kayden Lee, Khloe Lee, McKenzie Lee.; grandsons, Troy Connell, Cody  Lee (Jurnee), Javen Lee; great grandsons, Andrew Gothard, Noah Lemley, Jackson Leigh, Tony Leigh, Jaxon Mooney, Cole Lee, Hunter Lee; great granddaughters, Paisley Lee, sister Connie Badgett and a host of nieces , nephews family and friends.
Services will be held Wednesday, March 31, 2021 in the Charter Funeral Home Chapel in Calera, AL. A Funeral service will begin at 12 pm, the family will be accepting visitors an hour prior.