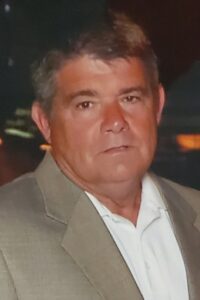 Sammy Ray Burnett, a life-long resident of Calera went to be with his Lord on September 20th, 2020 at the age of 65 years old.
He is survived by his loving wife of 45 years Debra Susan Burnett. Lovingly remembered by Brandon Scott Burnett (son), Michelle Burnett (daughter-in law) Samuel Keith Burnett (son), and Julie Burnett (daughter-in law). Grandchildren Dylan Burnett, Brianna Burnett, Chloe Burnett, Hannah Burnett, Chase Burnett, Addisyn Burnett. Great grandchild Delilah Burnett. Brother Lynn Burnett and Lacey Burnett (sister-in-law). Preceded in death by his mother Kathleen Burnett, father Nim Burnett, brother John Burnett and sister Jennette Burnett.
Sammy was born July 30th, 1955 to Kathleen and Nim Burnett. He graduated high school, went to a 2 year college and then pursued a career in the cabinet business. He was the successful owner of Burnett Kitchens and Baths for many years. He enjoyed spending his time with his family, going to the beach, going on cruises and Alabama Football.
A celebration of his life will be held at Charter Funeral Home located at 2521 US-31 Calera, AL 35040 on September 24th, 2020. The family will host friends and family beginning at 10:30 am with the memorial beginning at 11 am. In lieu of flowers Sammy requested that donations be made to the Shelby County Humane Society in his name.