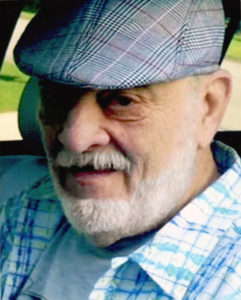 Ron, age 71, of Calera went home to his Heavenly Father on February 24, 2018. Ron served in the US Navy on the USS America during the Vietnam War. He was also an Air traffic controller. Following retirement he was involved in numerous entrepreneurial ventures. Ron married the love of his life Susan on May 25, 1982 in Greenville, MS. They moved to Calera in 1998. Ron was a devoted husband, father, grandfather and friend. Those who knew Ron know he was a True Friend, always ready to help others on the spur of the moment.
Ron didn't often speak of his faith but in the last few months of his life he opened up and assured his family he was ready to go home to his Heavenly Father.
Ron is survived by his wife, Susan Becker; sons, Michael Becker and Tommy Cotton (Bonnie); grandson, Shane Mims; sister, Belinda Maynard (Steve); brother, ken Becker; niece, Gina Buffington; brother-in-law, Tony Howell (Jan); niece, Elizabeth Howell (Jamie); nephew, Kevin Howell; great- nephew, Konner Howell. Along with many other special family members and friends.
There will be a visitation at Charter Funeral Home on Tuesday, February 27, 2018 from 10:00 to 11:00 AM with a Celebration of Life to follow at 11:00 AM.
Family and friends are welcomed to leave comments or stories about Ron.