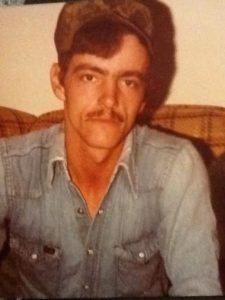 Robert Wayne Harris, age 56, of Greensboro, AL, passed away peacefully with family by his side  
Saturday
, February 18, 2017.  He was a decorated Veteran of the U. S. Air Force and the U. S. Army.  Wayne was employed by Florida Department of Parks and Recreation  and then was employed by the Hale County Highway Department for the past 2 years. He was predeceased by his parents Troy and Eunice Harris. His survivors include his wife of 25 years, Suzianne Harris; children, Sarah Jean Coker (Chris), Jacob Brantley Harris (Hannah), Rebecca Lynn Moreland (Brian), Lori Firrolo (Anthony) and Jeremy Green (Samantha); sister, Margie Jones; brother, Johnny Harris (O) and 14 grandchildren.  The family will receive friends,
1-2 pm
,
Sunday, February 26, 2017
 at Mount Herman Methodist Church, Greensboro, AL in the Fellowship Hall with a Celebration of Wayne's Life with Military Honors to follow at  
2 pm
 at the Church.