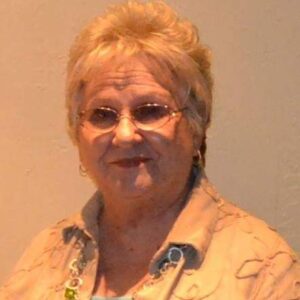 Alabaster – Norma Jean Ward, of Alabaster, Alabama, died June 21, 2020 at her home.  Visitation will be from 6pm until 8pm Wednesday, June 24, 2020 at Charter Funeral Home. Service will be 11:30am Thursday, June 25, 2020 at Siluria Baptist Church with Bro. Michael Brooks officiating.  There will also be a short visitation at 10:30am Thursday, June 25, 2020 prior to the service.
She was born April 1, 1936 to Ralph and Irene Johnston of Ecru, Mississippi.  She married Elliott E. Ward on July 18, 1958.  She was preceded in death by her parents Ralph Johnston and Irene Johnston-Vaughn; son, Major Tim Ward (U.S. Army); and Granddaughter Rachel Ward.
Survivors include her husband of 61 years Elliott E. Ward; sons Mike Ward (Vickie) of Alabaster, Steve Ward (Denise) of Northport, Dan Ward (Melinda) of Alabaster, Anita Edwards (Wesley) of Calera; Genice Ward (widow of Tim Ward) of Sumiton.  Grandchildren, Kristina Ward of Sumiton, Caroline Ward (fiancé Stephen McDonald) of Columbiana, Stefania Ward of Sumiton, Thomas Ward of Helena, Elizabeth Ward of Northport, Jeffery Ward of Tuscaloosa, Justin Ward (fiancé Samantha Booker) of Maylene, Grace Ward of Alabaster, and Shelby Edwards of Calera.  Five (5) Great-Grandchildren, and three (3) nieces and one (1) nephew. Sister, Wilma Doris McCarver (Paul) of Ecru, Mississippi.
In lieu of flowers, please donate to the Jean Ward Memorial Fund at Siluria Baptist Church.