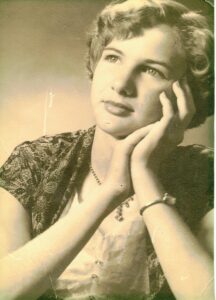 Myra Jean Lill passed away peacefully at home on Saturday, October 17, 2020 surrounded by her loving family. She was 81.
She was born on September 22, 1939 to the late Lola Perilee and Arlin Edward Musick of Birmingham, Alabama.
Myra was a beautiful young woman, full of life, who quickly caught the eye of her handsome sweetheart, Jasper Thomas Lill. He proudly proclaimed his love for her the very day they met and became her adoring husband for the next 62 years until his passing in 2018. In those cherished years together, they raised three children whom they loved immensely. She is preceded in death by her youngest son, Robert and her brothers Edward, Dale, Bill, Jim, and Lashaun. She is survived by her daughter, Pamela (Darryl) and son, Randy (Tracy). Myra also leaves behind her precious grandchildren and great grandchildren. Tracy (Jasper, Rian, Will), Kasey (Luke, Abel), Jeannie (Josh, Ian, Reid), Tyler, Corey and Jake, as well as the many beloved members of her extensive family.
Her life will be celebrated on Wednesday, October 21 at 11:30am, friends are welcome from 10:30am-11:30am at Charter Funeral Home in Calera, Alabama. She will then be laid to rest with her husband at Alabama National Cemetery in Montevallo.