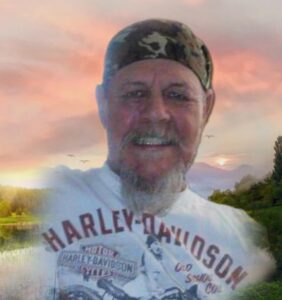 Michael Wesley Seales
May 20, 1958 – January 6, 2022
MICHAEL, AGE 63, LOST HIS BATTLE TO STAGE 4 LUNG CANCER ON JANUARY 6, 2022.
MICHAEL WAS BORN IN BIRMINGHAM, ALABAMA TO JAMES AND JOANN SEALES.
HE WAS A MEMBER OF THE ENSLEY HIGH SCHOOL CLASS OF 1977.
HE LIVED MOST OF HIS LIFE IN HOUSTON, TEXAS WHERE HE MET HIS WIFE OF 39 YEARS, ISABELLA SEALES.
HIS HOBBIES INCLUDED FISHING, RIDING HIS HARLEY AND ALABAMA FOOTBALL. (ROLL TIDE). HIS PRIDE AND JOY WAS HIS DOG, TROBLES. MICHAEL LOVED HIS FAMILY AND FRIENDS. HE HAD A GREAT SENSE OF HUMOR. HE LEFT AN IMPACT ON MANY. THERE WASN'T ANYTHING THAT HE WOULD NOT DO FOR ANYONE THAT NEEDED HIS HELP.
MICHAEL WAS A PAINTER/CONTRACTOR.
MICHAEL WAS PRECEDED IN DEATH BY HIS FATHER, JAMES WILLARD SEALES; HIS MOTHER, JO ANN PARKER SEALES, AND HIS BROTHER, JAMES ALLEN PADDOCK.
HE IS SURVIED BY HIS WIFE, ISABELLA SEALES; HIS CHILDREN, STEVEN VALDEZ, JENNIFER SEALES (LEON WALKER); 7 BEAUTIFUL GRANDCHILDERN; SISTERS, RITA PADDOCK GRIFFIN (PERRY), FREIDA SEALES CHAFIN; BROTHERS, JOHNNY SEALES (SHELLEY), DANNY SEALES (CLAIRE), JIMMY SEALE AND BARRY SEALE.
THERE WILL BE NO SERVICE.
THE FAMILY THANKS YOU FOR YOUR THOUGHTS AND PRAYERS DURING THIS TIME.