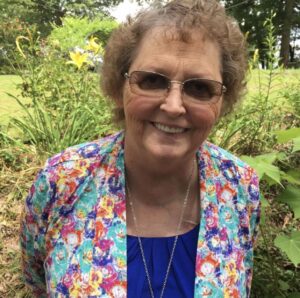 Mary Lee Bice, age 65, of Brierfield, AL, passed away from her temporal home to enter her eternal home on Saturday, April 10, 2021 with her family by her side. Mary was a loving and kind person. She was a member of Aldrich Assembly of God where she was the pianist there for many years. She was a thoughtful person and always tried to show others how much she loved them. Mary loved her family dearly and spending time with her children and grandsons.
She was always known for a cheerful smile and her famous peanut butter cake. Larry and Mary had been together for 50 years. She loved the Lord with all her heart and that showed throughout her life.
She was preceded in death by her parents, James Elton Keith and Doris Marie Keith; brother, James Keith. Mary is survived by her loving husband of 47 years, Larry Dale Bice; daughter, Treasure Marie Bice; sons, Jeffrey Dale Bice (Tiffany) & Shannon Lee Bice (Brandy); sisters, Linda Chandler & Dorothy Massey; six grandchildren, Tyler Butler (Chelsie), Trent Butler, Cole Bice, Trey Butler,  Hunter Bice and Joshua Bice; a host of nieces and nephews.
Services for Mrs. Bice will be on Tuesday, April 13, 2021, at 3 p.m. at her church Aldrich Assembly of God with Rev.'s Jerry Phillips and Donald Bice. Her visitation will be one hour prior to her service. Burial will follow in Ashby Cemetery in Brierfield. Charter Funeral Home in Calera will be handling her arrangements.