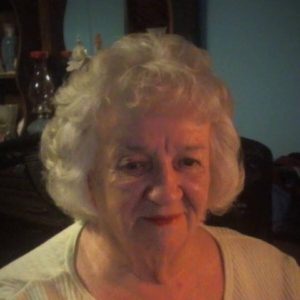 SHELBY – Mary Ilene Johnson, age 79, of Shelby, Ala., passed away November 26, 2019 at home. A memorial service will be 2 p.m. Saturday, December 7, 2019, at Hawk's Cove Fountain of Life Church with Pastor Tom Strickland officiating. A reception will follow the service at the church.
Mary was preceded in death by her husband of 43 years, Franklin H. Johnson, Sr.; father, James Sidney Bennett; mother, Beatrice Fern Sovil Bennett; and 7 siblings.
Mary is survived by her children,  Theresa Miquel (Mark), Sandra Betts, Harry Johnson Sr (Michelle), Franklin Johnson Jr., and William Johnson (Patricia) ; step daughter Patricia Emmons (Jay); sister, Betty Jean Wells (Joe); 16 grandchildren; 31 greatgrandchildren; 1 great-greatgrandchild;
Mary was a wonderful mother, sister, and friend. She is going to be missed by all those who knew her. She had the best green thumb in the world, and loved gardening. She leaves behind her wonderful pets, 4 cats and 2 birds.