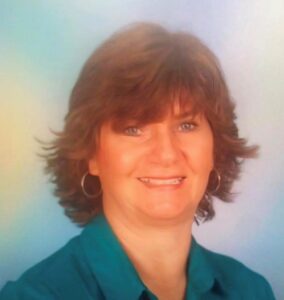 Judy Darden Fochtmann, 66, of Montevallo passed away on Tuesday,  August 16th, 2022 Judy was born on June 6th, 1956 in Birmingham, Alabama.
Judy worked at University Baptist Child Development Center most of her life and her love for children was immeasurable. She loved Alabama football, Elvis, and spending time with her family. There was no one more important than her grandchildren.
She was proceeded in death by her parents James "J.D." and Dean Allen Darden.
She is survived by her daughter, Kelly Fochtmann Douglas (Donnie); grandchildren, Darrin, Brooke, Danielle, Braden and Weston;  three great-grandchildren Raelyn, Cohen and Layla; sister, Patsy Bamberg (Earl); and a special nephew, Brad Bamberg (Jami) and their children Ty, Tate, Tripp and Tynleigh Kate.
Celebration of Life will be held at University Baptist Church on Saturday, August 20th at 1:00 p.m. The family will have a private burial at a later date.
In lieu of flowers please donate in her memory to the Alzheimer's of Central Alabama, 300 Office Park Drive Ste. 325, Birmingham, AL 35223.
A special thank you to Southeast Hospice for your support and care.