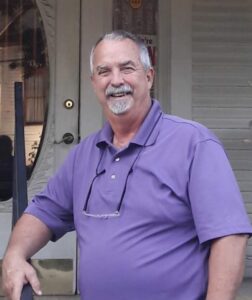 07/15/1953 ~ 12/16/2019
Johnny Nobling, 66, of Alabaster, Alabama, passed away unexpectedly Monday, December 16, 2019.
Johnny was born July 15, 1953 to Lucille and Coley Nobling in Raleigh, NC. He received his Bachelor's Degree in Wood Science Technology from North Carolina State University and moved to Hartselle, AL where he worked for Baker Industries. After many years in Sales and Marketing he retired in 2018 from RBI Corporation.
Shortly after beginning his tenure at Baker, he met Lenora Powell and they were married in 1979. He was a loyal and loving husband and father.
Johnny was a very active member of Trinity Chapel, Flint, AL and Kingwood Church, Alabaster, AL. He established many loving friendships within the body of the church and was a loyal and faithful servant of the Lord Jesus Christ. He was welcomed into heaven by his savior.
Johnny is survived by his wife of 40 years, his daughter Elizabeth, brother Coley and wife Bonnie, brother Eddie and wife Donna, and niece and nephews.
His memorial service was held on December 18that Kingwood Church with the Reverend Ronald Cox officiating.
In lieu of flowers, donations can be made online to the Missions Fund of Kingwood Church viawww.kingwoodchurch.com/give/ or call-in/cash donations can be made by phone at 205-663-3933 attn: Clark White.
The family is at peace knowing that Johnny is sheltered safe in the arms of God.