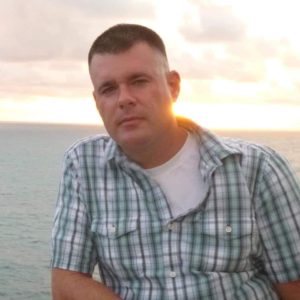 February 12, 1973 – August 6, 2019
It is with deep sadness that we announce that Jason Neil Barbour, age 46, passed away at home in Texas. His death is attributed to a massive coronary attack.  Jason is preceded in death by his mother, Jeanette Skelton.  He is survived by his father, Jack Barbour (step-mother, Kaye); brother, Ian Barbour (Sherry); sisters, Tina Hall Kling (Rick), Tera Hall; nephew, Christian Barbour; and niece, Haley Barbour.  Jason had many friends throughout the JBSA-Randolph community as he retired from the United States Air Force as a MSgt in 2013 and then joined the Civilian Operations Division in 2018.  His Celebration of Life will be held on Monday, August 19, 2019, from 10:30 a.m. to 12:30 p.m. at the Charter Funeral Home Chapel. Burial will follow in the Alabama National Cemetery at 1:15 p.m.
In lieu of flowers please donate to American Heart Association in his name.